Welcome, fellow tea enthusiasts and fashion-forward souls, to a world where sipping on delicate brews and embracing impeccable style collide! Prepare to embark on a whimsical journey of exquisite taste and sartorial elegance as we unveil an enchanting list of tea party outfit ideas that will leave you steeped in admiration.
Whether you find yourself captivated by the timeless elegance of afternoon tea or eagerly anticipating a delightful garden soiree, we have curated a collection of ten stunning ensembles to ensure you're the belle of the tea party ball. So, dust off your teacups and get ready to immerse yourself in a delightful fusion of fashion and tea-infused charm! Let's dive into the enchanting world of tea party attire and discover the perfect look that will have heads turning and tea brewing with envy.
---
Tea Party Outfit Ideas
---
1. Vintage Charm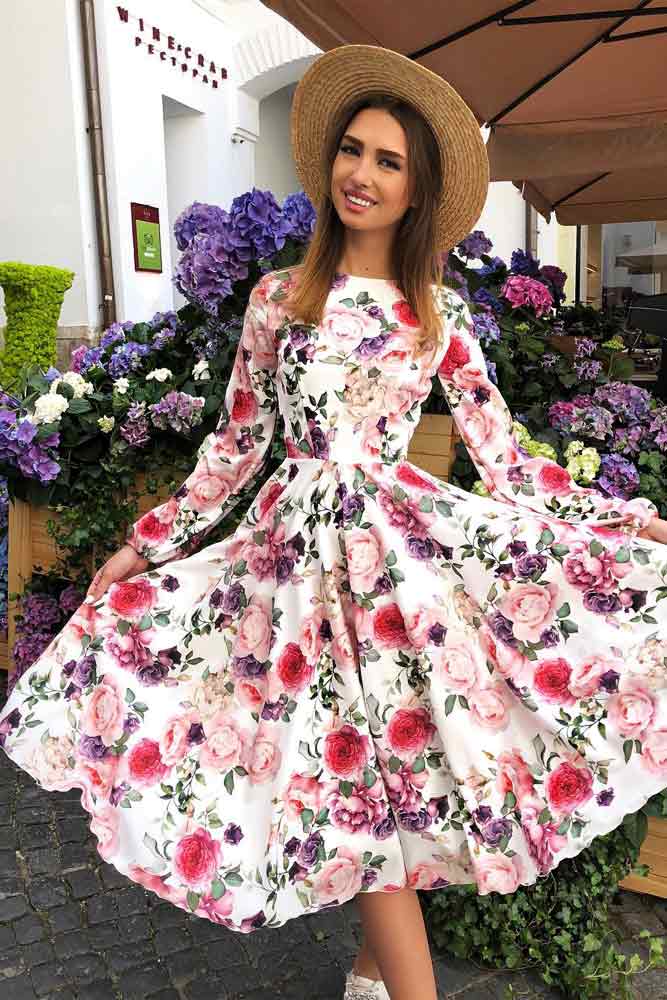 Image: Source
Embrace the elegance of yesteryears with a tea-length floral dress, paired with a wide-brimmed hat and lace gloves, transporting you to a bygone era of refinement and grace. Complete the ensemble with pearl accessories, dainty kitten heels, and a delicate clutch to exude timeless sophistication and captivate the essence of a classic tea party ambiance.
2. Garden Party Chic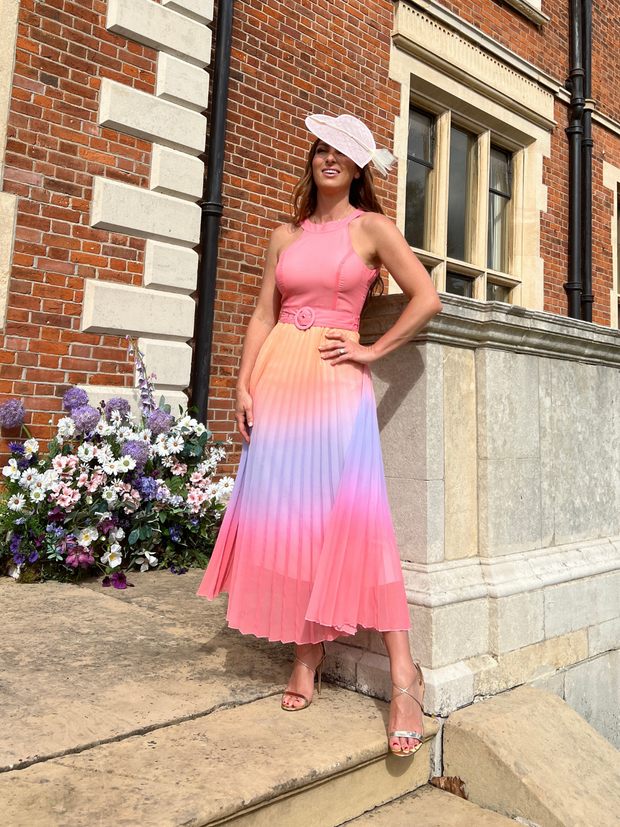 Image: Source
Opt for a flowing maxi dress in pastel hues, adorned with floral prints, and accessorize with a straw hat and delicate flower crown for a dreamy, whimsical look perfect for an outdoor tea gathering. Wrap a soft, sheer scarf around your shoulders and slip into comfortable sandals to create a relaxed and ethereal tea party outfit that embodies the enchantment of a garden setting.
3. Classic Tea Dress
Image: Source
Channel your inner Audrey Hepburn with a simple and sophisticated tea dress in a solid color, complemented by pearl accessories and kitten heels, capturing the timeless allure of elegance. Complete the Audrey-inspired tea party look with a chic updo, oversized sunglasses, and a touch of red lipstick for a touch of classic glamour and iconic style.
4. Bohemian Bliss
Image: Source
Unleash your free-spirited side by layering a flowing, bohemian-inspired maxi skirt with a loose, embroidered blouse, completing the look with an oversized sun hat and beaded jewelry for a carefree, boho-chic ensemble. Add a touch of whimsy with braided hair, strappy sandals, and a fringed bag to embrace the bohemian essence of a tea party.
5. English Garden Delight
Image: Source
Embrace the charm of an English garden with a soft, floral-printed midi dress, coupled with a delicate cardigan, accessorized with a dainty necklace and ballet flats for an effortlessly romantic look. Immerse yourself in the enchanting ambiance of an English garden, where soft florals, charming cardigans, and delicate accessories evoke timeless romance and serenity.
6. Polka Dot Perfection
Image: Source
This is one of our favorite tea party outfit ideas for plus size. Embrace the whimsy of polka dots with a retro-inspired tea dress in this timeless print, paired with kitten heels and a cute hair bow for a playful yet elegant tea party attire. This delightful accessory adds a touch of nostalgia and playfulness, framing your face with a touch of femininity and completing the vintage-inspired look.
7. Preppy Elegance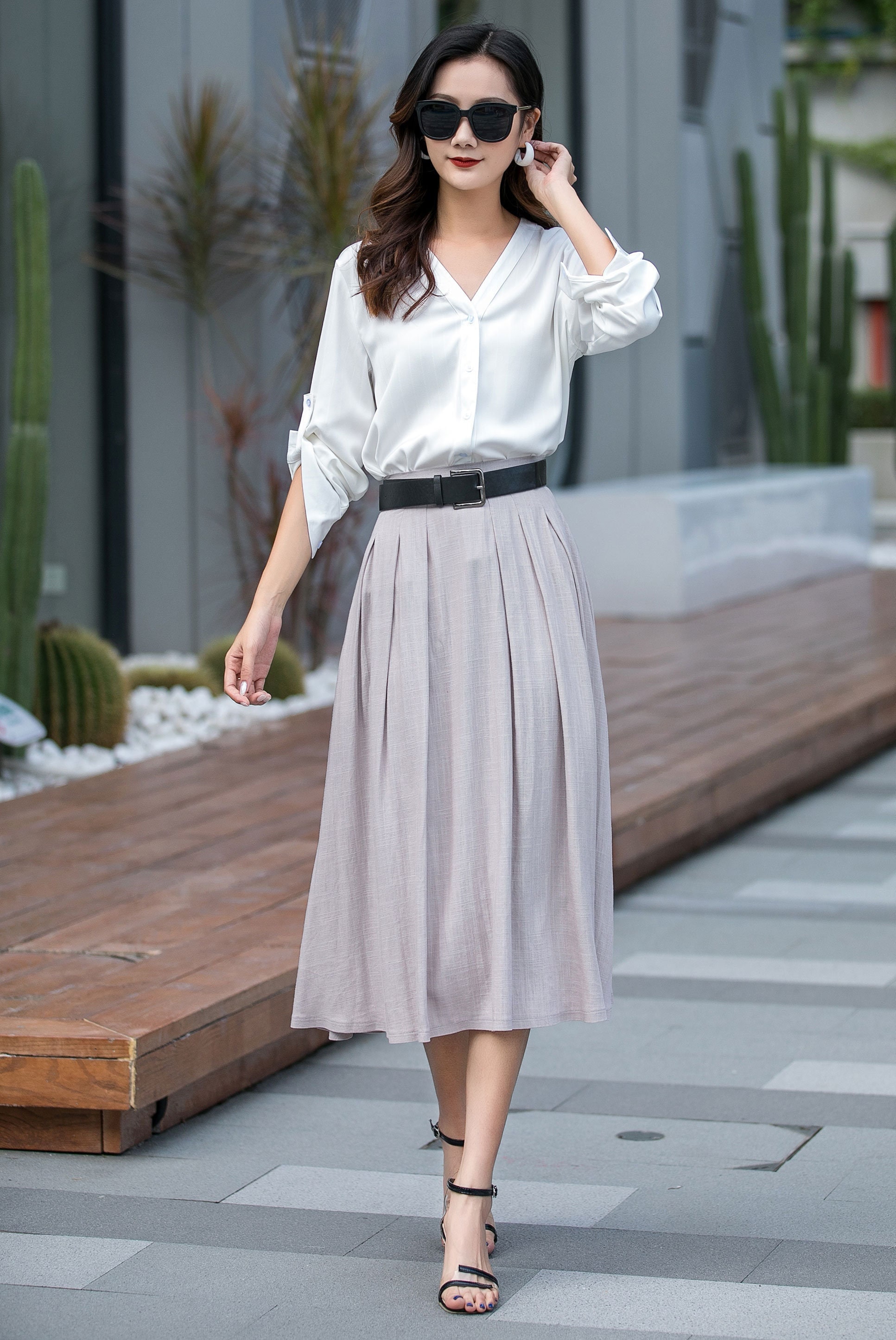 Image: Source
Achieve a refined and preppy aesthetic by combining a pleated A-line skirt with a crisp white blouse, accessorized with a skinny belt, a string of pearls, and classic pumps for an effortlessly sophisticated ensemble.
Also Read
25 Chic Pleated Skirt Outfits: How to Style a Pleated Skirt
23 Short Pleated Skirt Outfit Ideas That Are Lovely and Refreshing
8. Ruffled Delight
Image: Source
Create a feminine and flirty look with a ruffled blouse paired with a high-waisted skirt, showcasing a delicate lace trim. Complete the outfit with Mary Jane heels and a statement hair accessory for a touch of whimsy.
9. Nautical Nostalgia
Image: Source
Sail away with a nautical-inspired tea party outfit featuring a navy and white striped dress, accented with anchor accessories and a red belt, capturing the essence of seaside charm and vintage allure.
10. Floral Fantasy
Image: Source
Immerse yourself in a garden of blossoms with a vibrant floral jumpsuit, exuding a playful and contemporary vibe. For these types of tea party outfit ideas, add a floppy hat and wedge sandals for a fashion-forward twist on your traditional tea party attire. Dance your hearts out and move freely and comfortably.
11. Modern Victorian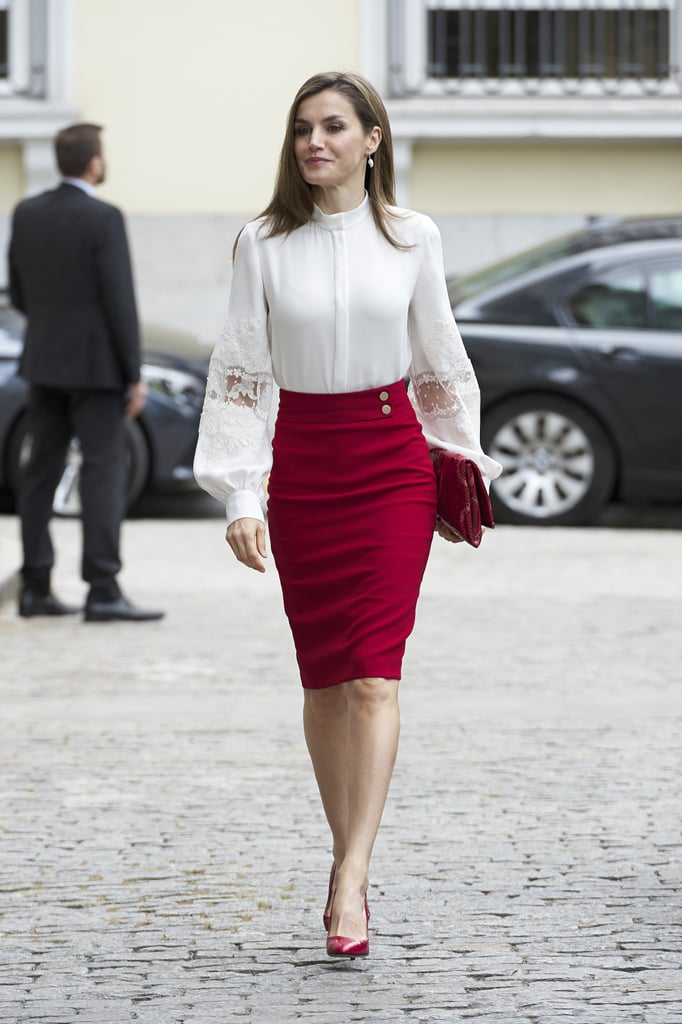 Image: Source
Embrace the fusion of old and new by pairing a Victorian-inspired blouse with a sleek pencil skirt, topped off with a statement making pair of red pump shoes , creating a captivating blend of vintage and contemporary fashion.
Also Read
15 Baby Shower Outfit Ideas: What to Wear to a Baby Shower as a Guest
19 Trendy Sneaker Ball Outfit Ideas for a Night to Remember
27 Beach Party Outfits to Sizzle In The Sand And Sun
12. Matching Ensemble
Image: Source
If you're looking for elegant tea party outfit ideas, consider this. Dress to impress at your next tea party with this stunning purple long co-ord set. The rich hue exudes elegance, while the flowing silhouette adds a touch of grace. Pair it with delicate accessories for a truly enchanting ensemble that will make you the centre of attention.
13. Pastel Paradise
Image: Source
Dive into a palette of soft pastel hues with a color-blocked tea dress in shades of mint green, lavender, and blush pink. Complete the look with pearl earrings and nude pumps for an ethereal and romantic outfit. Wear a white sunglass to flaunt a cool attitude protect your eyes from the UV rays.
14. Artistic Flair
Image: Source
Make a statement with a tea party outfit inspired by art. Choose a vibrant, painterly print dress, accessorized with bold statement jewelry and artistic-inspired heels for a unique and eye-catching ensemble.
15. Retro Glamour
Image: Source
Want some high tea party outfit ideas? Here, you go. Step back in time to the golden era of Hollywood glamour with a tea-length satin gown, embellished with sequins and paired with glamorous gloves, a feathered fascinator, and strappy heels, exuding timeless elegance.
16. Boho Tea Garden
Image: Source
Combine bohemian and garden aesthetics with a flowing printed maxi dress, layered with a crochet vest and accessorized with a flower crown and fringed sandals, epitomizing free-spirited charm and natural beauty.
17. Monochrome Magic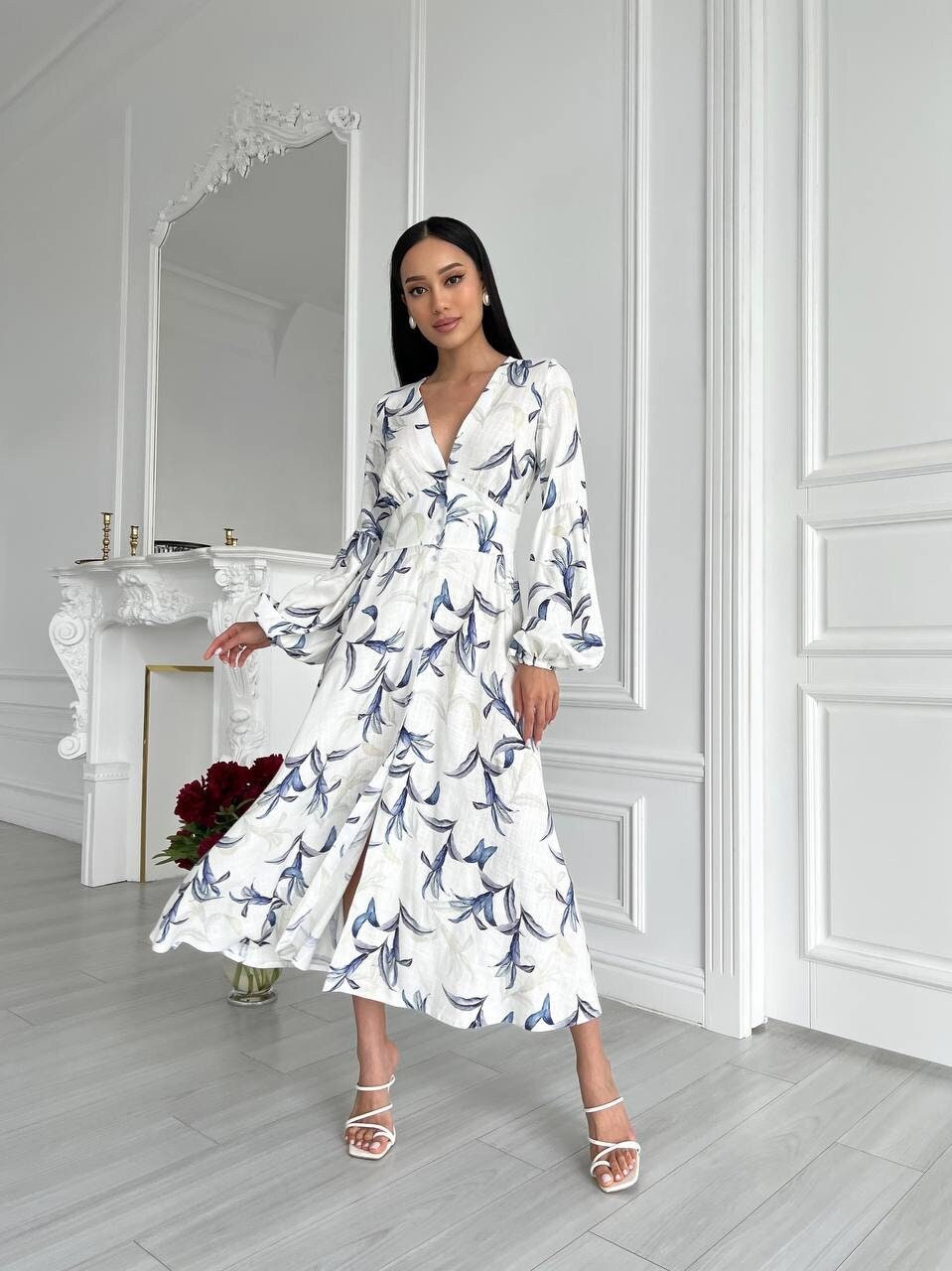 Image: Source
Make a stylish statement at the tea party with this charming puff-sleeved black and white wrap dress. The combination of the puff sleeves and the classic wrap design adds a touch of vintage flair, while the monochromatic palette creates a timeless elegance. Pair it with dainty accessories and a wide-brimmed hat for a sophisticated and feminine look that will turn heads.
18. Sultry Chic
Image: Source
The cut-out wrap dress is one of the amazing tea party outfit ideas, which is a stylish and modern take on the classic wrap silhouette. With strategically placed cut-outs, it adds an alluring touch to your ensemble, revealing just the right amount of skin. The wrap design allows for a flattering fit that accentuates your curves, making it a versatile choice for both daytime and evening occasions. Embrace the elegance and sophistication of the cut-out wrap dress and make a fashion statement wherever you go.
19. Lace and Pearls
Image: Source
Embrace the delicate beauty of lace and pearls with a lace-overlay dress, adorned with pearl accessories and paired with nude heels, exuding a refined and feminine allure. A lace dress exudes timeless elegance, combining delicate femininity with intricate detailing, creating a captivating and effortlessly chic look.
20. Tea Party Jumpsuit
Image: Source
Looking for high tea party outfit ideas? Break free from tradition with a chic and modern jumpsuit in a solid color or a playful pattern, paired with statement earrings and strappy heels, combining comfort and style for a contemporary tea party look. Jumpsuits for tea parties offer a perfect blend of sophistication and comfort, allowing you to make a fashion statement with ease and grace.
21. Bohemian Bliss
Image: Source
Embrace a boho-chic look with a flowing boho maxi dress in vibrant floral prints, accessorized with a wide-brimmed hat and layered necklaces. The flowing boho maxi dress embraces carefree bohemian vibes, featuring a loose and breezy silhouette with vibrant patterns and ethereal fabrics. Complete the outfit with ankle boots for a whimsical twist on tea party attire.
22. Flirty and Charming
Image: Source
Show your feminine and flirty personality by wearing a short-length, sweetheart neckline dress having a fitted waist. Pair it with nude pumps, a derby hat, and a sunglass for a timeless tea party ensemble. It is one of the best tea party outfits for black women and can be worn at high tea parties too.
23. Garden Party Glam
Image: Source
Stand out in a midi-length, pleated skirt adorned with a bold botanical pattern. Pair it with a tailored bright colored cardigan, a wide-brimmed sun hat, and strappy sandals for an effortlessly sophisticated garden party look. This is one of the best tea party dresses for winter.
24. Preppy Tea-time Delight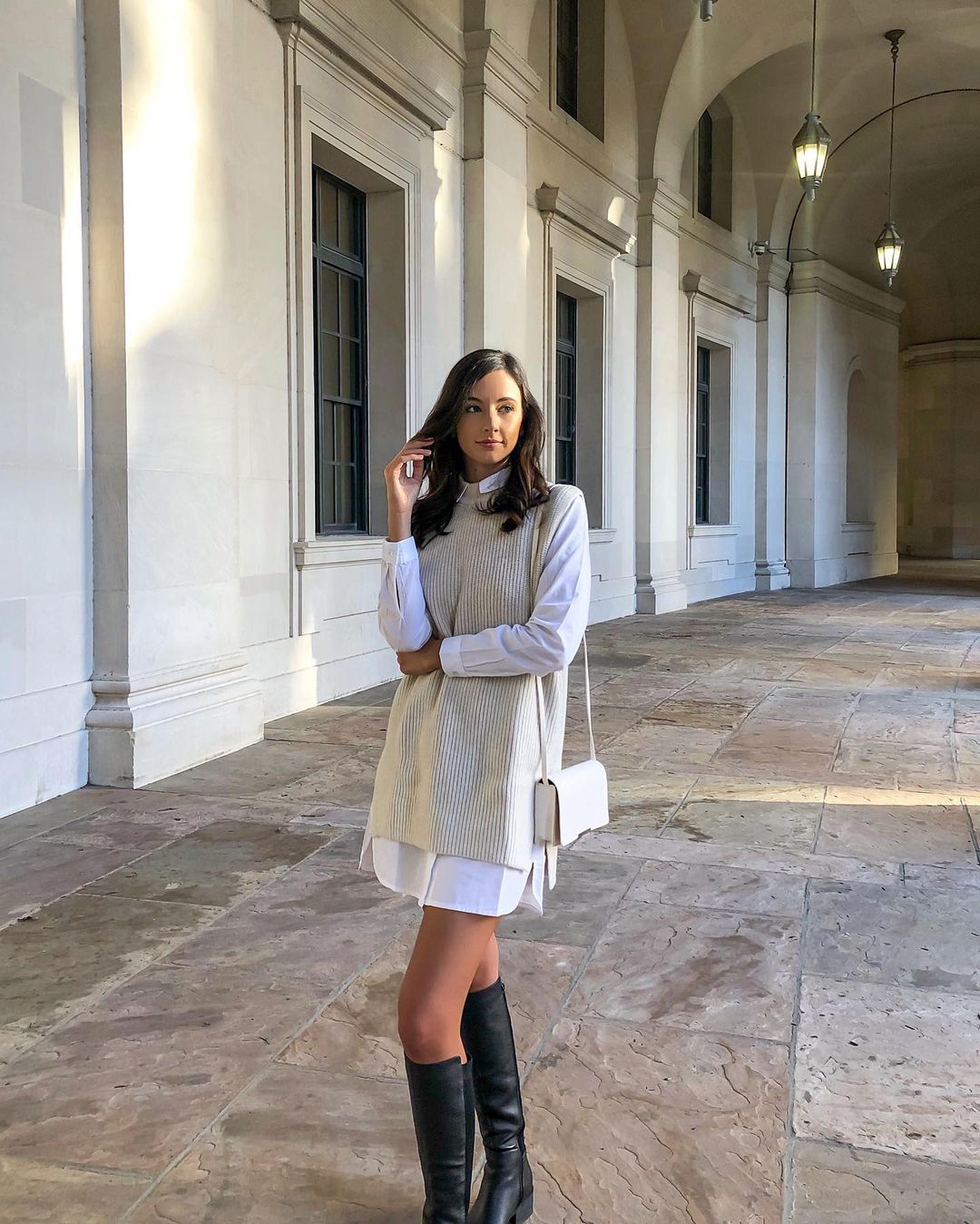 Image: Source
Opt for a crisp, collared shirt dress in a cheerful pastel hue, accentuated with a  sweater vest or a jacket. Pair it with knee-high boots, and take a sling bag for a preppy and polished yet casual tea party outfit. Elevate your style blending sophistication and preppy charm effortlessly.
25. Breezy Blooms
Image: Source
If you're looking for tea party outfit ideas for summer, this is the dress for you. Stay cool and stylish in our linen tea party outfit, perfect for summer soirees. This lightweight and breathable ensemble features a flowing linen dress adorned with delicate floral patterns, paired with comfortable sandals. Embrace the essence of effortless elegance with our 'Breezy Blooms' linen tea party ensemble.
26. Whimsical Tea Fairy
Image: Source
Embrace your inner enchantress with a tulle skirt in a soft pastel shade, paired with a cropped lace top, perfect for high tea parties. Accessorize with dainty ballet flats, a crystal headband, and ethereal butterfly earrings for a whimsical tea fairy-inspired look.
27. Edgy Tea Rebel
Image: Source
For a bold and unconventional tea party outfit, opt for a leather pencil skirt paired with a graphic band tee and ankle boots. Add a hanging necklace and a leather jacket draped over your shoulders to complete the edgy tea rebel aesthetic.
28. Modern Tea Time
Image: Source
Embrace modern flair with a fashionable tea party outfit. Pair a halterneck bold colored slip dress with a strappy sandal. The halterneck slip dress is the epitome of sensual elegance, with its flattering silhouette and alluring neckline. Complete the look with cat-eye sunglasses for a fun twist.
29. Garden Tea Goddess
Image: Source
Go for the beauty of nature with a flowing, ethereal dress in soft, earthy tones. Look for a dress adorned with floral or leafy patterns, and pair it with strappy sandals and delicate flower crown to embody the essence of a garden tea goddess.
30. Tunic for Tea Party Picnic
Image: Source
Combine the charm of a tea party with the casual vibe of a picnic by opting for a gingham-tunic dress. A gingham tunic dress as a tea party outfit is a contemporary take, which will reflect your laidback yet fashionable vibe. Add a woven straw hat, espadrille wedges, and a wicker basket purse to complete the picnic-inspired tea party ensemble.
31. Tea and Tweed
Image: Source
Give your tea party outfit a touch of sophistication with a tweed skirt suit. Choose a tailored jacket with a matching skirt in a classic tweed pattern. Pair it with low-heeled pumps, a statement brooch, and a structured handbag for a refined and elegant tea party look.
---
Tea Party Outfit Ideas: Dos and Don'ts
---
Dos
a) Choose a feminine and elegant outfit that reflects the tea party theme. Opt for dresses, skirts, or coordinated separates in light and pastel colors like soft pinks, mint greens, or baby blues.
b) Consider wearing floral prints or delicate patterns for a classic and whimsical look. Floral dresses or blouses paired with solid-colored bottoms are a popular choice for tea parties.
c) Accessorize with dainty jewelry such as pearl earrings, delicate necklaces, or a small bracelet. These accessories add a touch of sophistication and complement the tea party atmosphere.
d) Opt for comfortable footwear like ballet flats, low-heeled sandals, or dressy loafers. Tea parties often involve walking on grass or in garden settings, so choose shoes that are suitable for outdoor environments.
e) Complete your outfit with a chic hat or fascinator. A tea party provides an opportunity to showcase your personal style, and a fashionable hat or headpiece can be a statement accessory.
Don'ts
a) Avoid overly casual attire like jeans, t-shirts, or sneakers. Tea parties have a more formal and refined atmosphere, so it's best to dress up a bit.
b) Stay away from loud and bold patterns or colors that may overpower the delicate ambiance of the tea party. Opt for softer and more muted tones instead.
c) Don't wear excessive or chunky jewelry that could distract from the overall elegance of your outfit. Keep your accessories understated and minimalistic.
d) Steer clear of overly revealing or tight-fitting clothing. Tea parties are typically more modest and conservative, so choose outfits that are tasteful and modest in their silhouette.
e) Avoid wearing uncomfortable footwear such as high heels or shoes that are difficult to walk in. Remember that tea parties often involve mingling and strolling around, so prioritize comfort while maintaining a stylish look.
---
The Bottom Line
---
When it comes to tea party outfit ideas, there is a wide range of styles to choose from, each offering its own unique charm and elegance. Whether you prefer vintage-inspired ensembles, whimsical fairy-like outfits, or sophisticated modern looks, there are options to suit every individual's taste and occasion. Embrace the spirit of the tea party, consider the dress code, and let your personal style shine through as you create a memorable and fashionable ensemble. Remember, tea parties provide the perfect opportunity to embrace your creativity and showcase your sartorial flair while enjoying the delightful company of others. Cheers to a tea party filled with style, grace, and endless enjoyment!
---
FAQs About Tea Party Outfit Ideas
---
Can I wear jeans to high tea?
Wearing jeans to high tea is generally not recommended, as it is considered a more formal affair. Opt for dressier attire such as dresses, skirts, or tailored pants to adhere to the traditional dress code.
Can I wear pants to a tea party?
Yes, you can wear pants to a tea party, but choose ones that are tailored and in more formal fabrics such as linen, silk, or crepe. Pair them with a dressy blouse and elegant accessories to create a polished tea party look.
Is a tea dress formal?
A tea dress can range from semi-formal to formal, depending on its design and fabric. Tea dresses typically feature a knee-length or midi-length hemline and often have feminine details like floral prints or delicate lace, making them suitable for various occasions.
What is the dress code for afternoon tea?
The dress code for afternoon tea typically calls for smart casual or semi-formal attire. Women often wear dresses, skirts, or dressy pants with a blouse, while men opt for slacks, a button-down shirt, and sometimes a blazer. Avoid overly casual or formal clothing.
What is high tea fashion?
High tea fashion can vary depending on the occasion and location. However, it generally calls for more formal attire compared to other tea parties. Women often wear elegant dresses, skirts, or pantsuits, while men opt for suits or dress pants paired with a formal shirt and tie.