Gold Earrings Designs for Daily Use
---
1. Gold Drop Earrings
---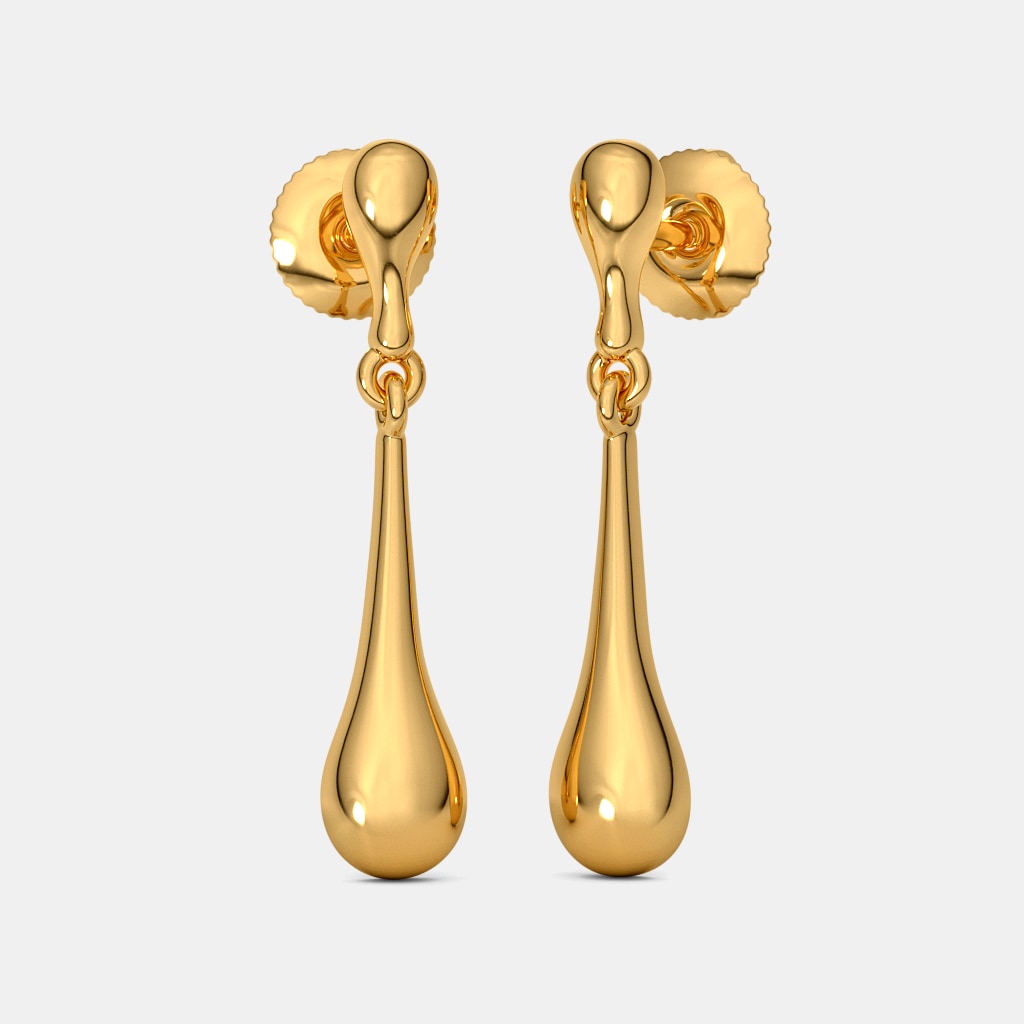 These earring designs are a modern-day trend for young girls and women. These intricately designed earrings can elevate your style to a great extent. As regular use earrings, you can wear them with both western and Indian wear.
---
2. Honey Bee Design Earrings
---
---
3. Gold Stud Earrings
---
Image: Source
If you want top gold earrings designs for daily use, then these stud earrings are for you. Women want something elegant, straightforward, and simple for regular wear. And yes, they are perfect for women of all ages.
---
4. Gold Hoop Earrings
---
Image: Source
If you are into wearing western dresses regularly, then the gold hoop earrings will be the right choice for you. These earrings come in different innovative designs and offer indo-western looks, ideal to fit a modern woman's taste.
---
5. Gold Long Hanging Earrings
---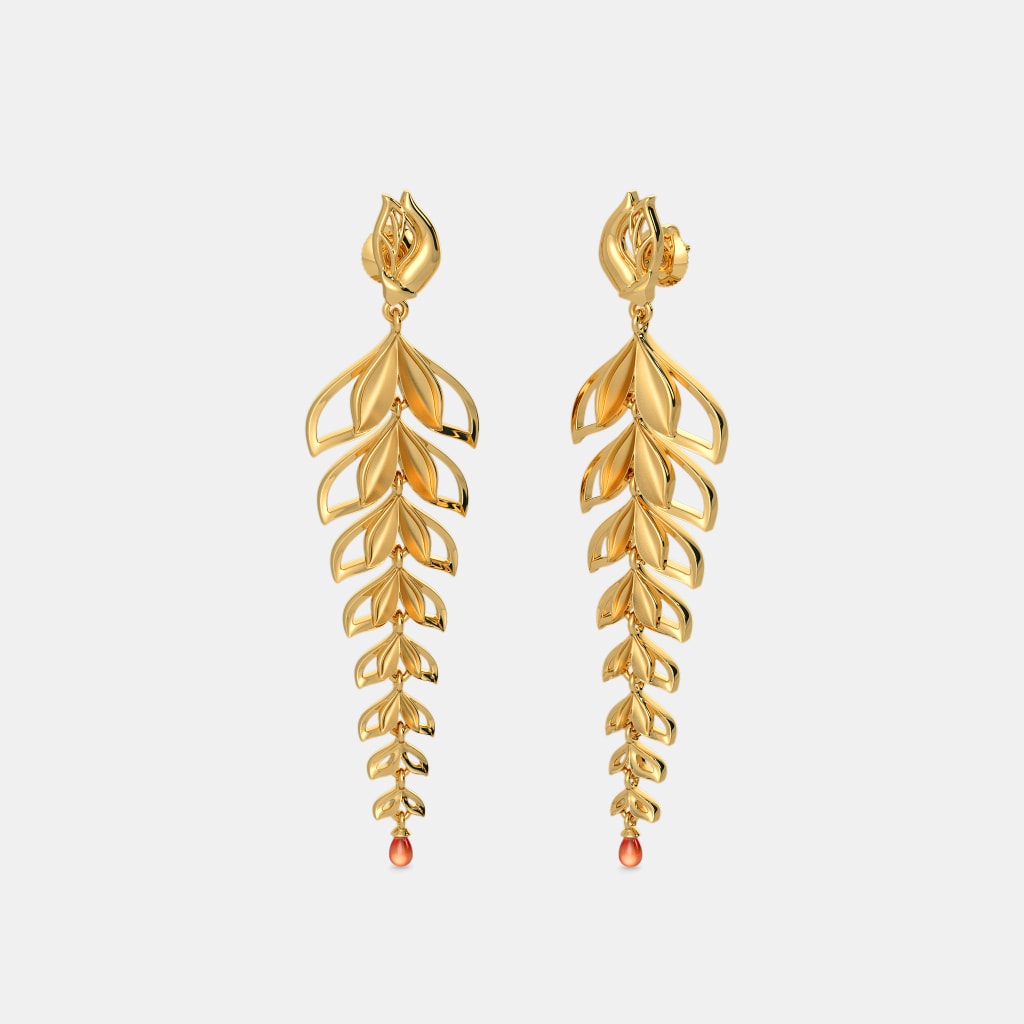 Image: Source
If you want something lengthier in the design of your regular wear gold earring, then the gold long hanging earrings will be your newfound favorite. These exclusive and sassy earrings are modern in their looks and design and help you make a gorgeous style statement.
---
6. Gold Drop Cutout Design Earrings
---
Image: Source
These common earring designs can elevate a woman's style statement to look effortlessly stunning, sizzling, and youthful. And the best thing about these cutout design pieces is that you can make them in 2 gm and 4 gm lightweight gold to be worn daily.
---
7. Gold Mesh Earrings
---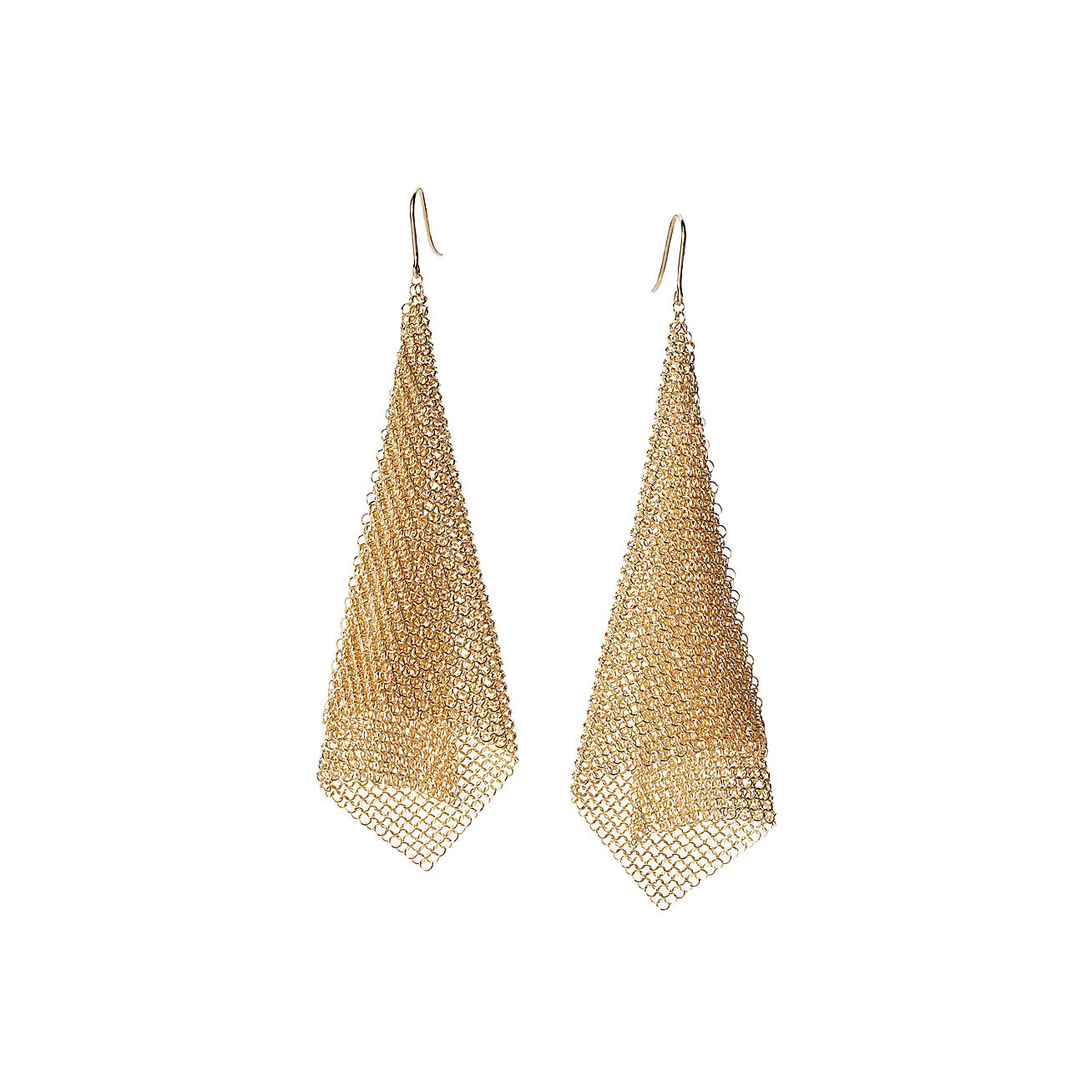 Image: Source
The mesh design is traditional, but the new creative pieces in this category go with any attire and appearance. Women who want something more traditional but trendy at the same time can go for these earrings. They make the perfect small gold earrings designs for daily use.
---
8. Clip-On Gold Earrings
---
Image: Source
Easy to use, gold earrings in a clip-on design are perfect for everyday wear. The ones with a diamond at the center are making huge rounds these days. The best is to choose these earrings in a round shape as they go with all kinds of faces.
---
9. Leaf Pattern Gold Earrings
---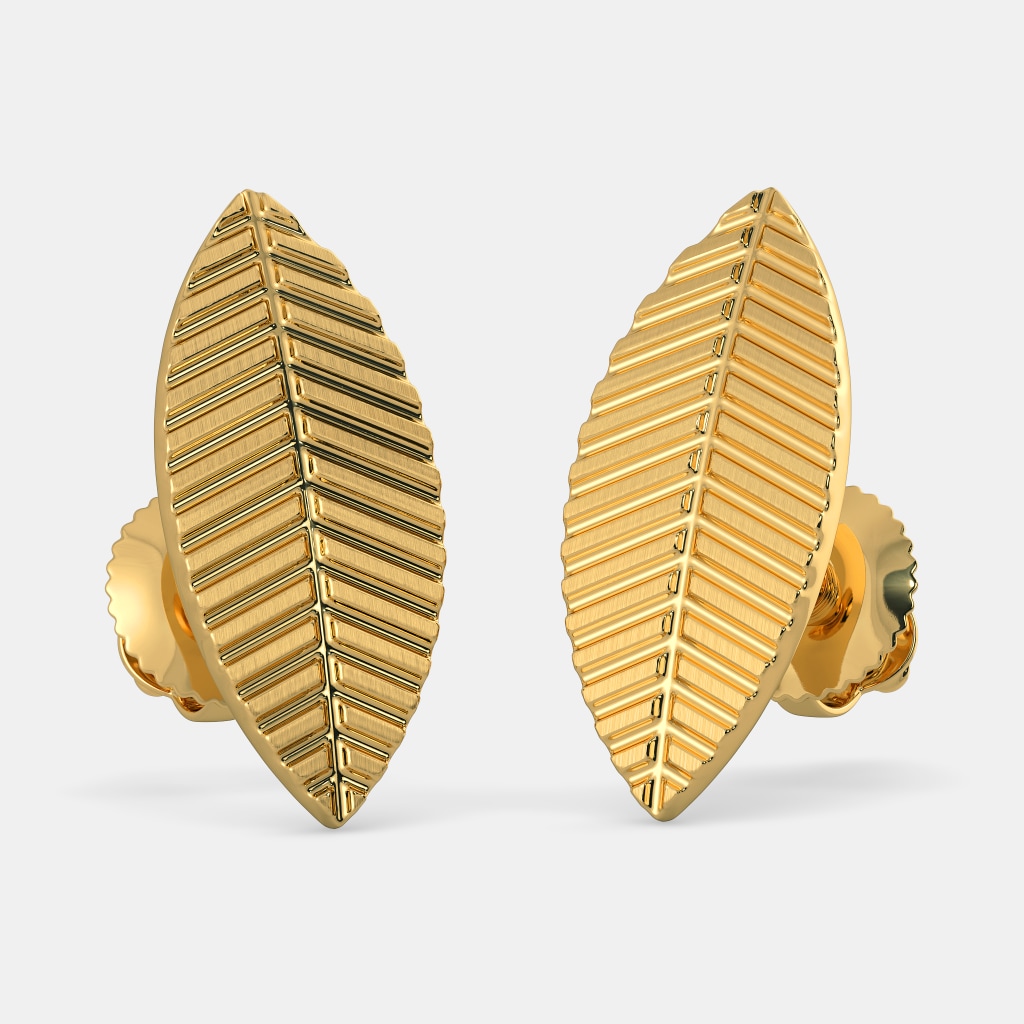 Image: Source
Gold earrings featuring branch shapes with leaves on them look modern and cool. They are lightweight pieces with all kinds of modern outfits and even traditional sarees.
---
10. Diamond Cut Ball Earrings
---
Image: Source
The diamond cut ball earrings can be a little expensive, but they make the ideal accessories for women who like to look gorgeous every day. These earrings feature extensively polished beads in exquisite texture and sheen.
The Bottom Line
Gold earrings have always been a woman's favorite accessory for regular use. That's because only the gold metal offers the flexibility to be carved out in different simple and lightweight designs for everyday use. So, you do not need to spend much to look elegant daily.