In this blog, we're going to take you on a nostalgic trip down memory lane as we explore 80s men hairstyles that not only defined the era but also continue to influence fashion today. Whether you're looking for inspiration, curious about the trends of the past, or simply love a good dose of retro charm, get ready to discover the wild, wacky, and sometimes wonderfully weird world of 80s men's hairdos.
Step into a time machine and journey back to the electrifying era of the 1980s, where music was loud, fashion was bold, and hairstyles were, well, nothing short of iconic. The 80s was a decade of experimentation and self-expression, and one of the most vivid ways this played out was through the hair of men. From mullets that defied gravity to meticulously coiffed hairdos, the 80s left an indelible mark on the world of men's hairstyles.
So, grab your hairspray, turn up the synth-pop tunes, and let's dive into a treasure trove of unforgettable styles that made the 1980s a truly hair-raising decade!
---
80s Men Hairstyles
---
1. Mullet With Side Part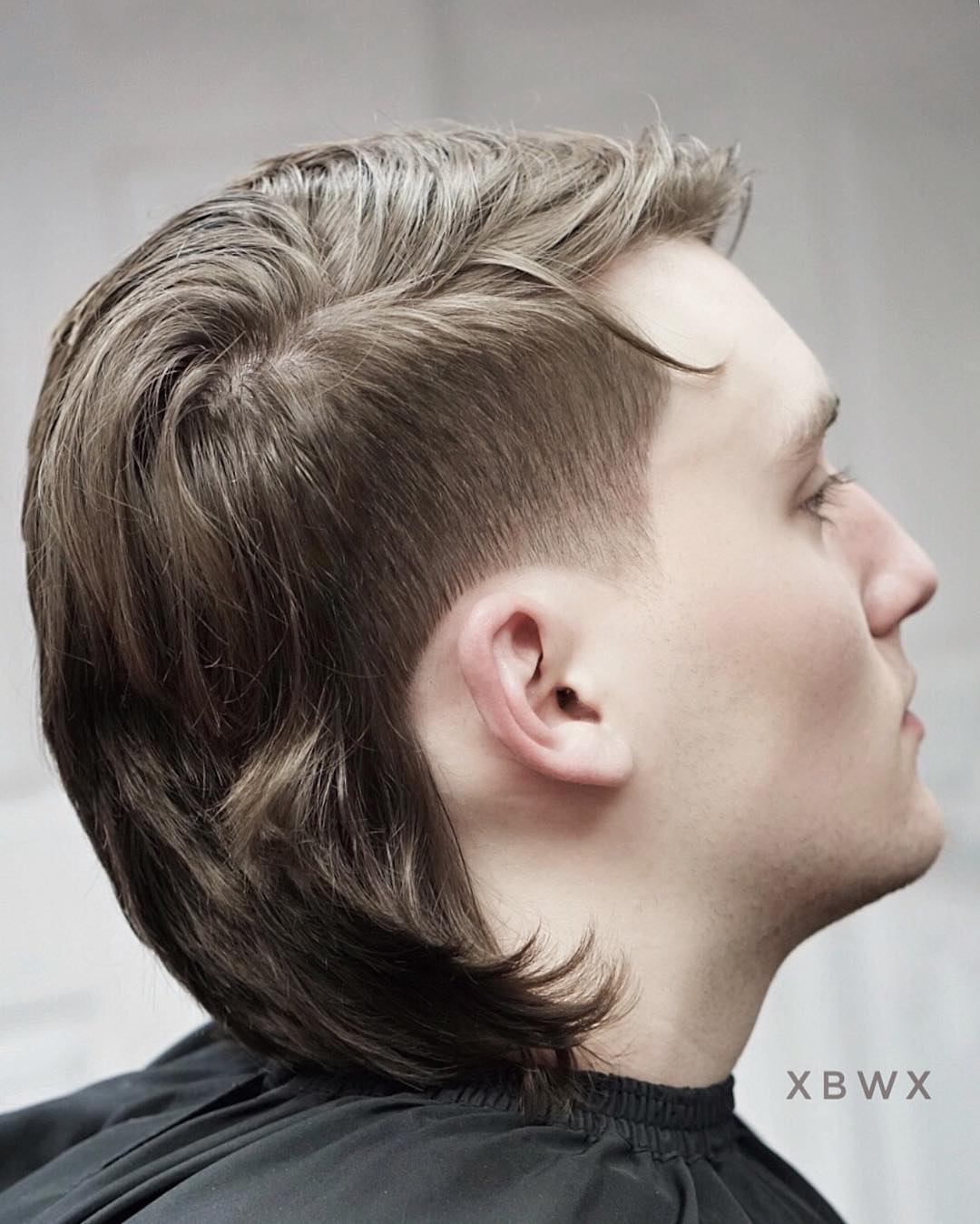 Image: Source
While the 80s have come and gone, the mullet with a side part remains an iconic symbol of a time when hairstyles were as loud and unapologetic as the music and fashion. It continues to be celebrated and even revived in modern times as a bold statement of nostalgia and individuality. So, whether you're looking for a retro-inspired haircut or simply curious about the styles of yesteryears, the mullet with a side part remains an enduring and fascinating piece of 80s men hairstyles.
2. Jheri Curl
Image: Source
One of the popular 80s men hairstyles. The Jheri Curl, with its glossy, tightly curled locks and distinctive wet sheen, was a defining 1980s men's hairstyle. Celebrities like Michael Jackson popularized this iconic, high-maintenance look, making it a symbol of the era.
3. Flat Top
Image: Source
The flat top haircut epitomized the bold, sculpted aesthetic of 80s men's hairstyles. With a sharply squared-off crown and sides buzzed close, it exuded military precision. Popularized by stars like Mr. T and Vanilla Ice, the flat top was a statement of strength and style in the 1980s.
4. Male Lines
Image: Source
In the 1980s, men's hairstyles were all about bold lines and distinctive cuts. From the sharp angles of the flat top to the precise parting in mullets, these lines defined the era's hairdos. Iconic musicians like David Bowie and Prince sported these edgy, boundary-pushing styles with confidence and flair.
5. Fade Haircut of the 1980s
Image: Source
The 1980s brought forth a range of fade haircuts that reflected the era's diverse fashion trends. The "High Top Fade" was a standout style, featuring a flat, squared-off top with tightly faded sides. Another popular choice was the "Low Fade," where the hair gradually tapered down the sides and back. These fades were often complemented by artistic designs and shaved patterns, adding an extra layer of creativity to the haircut. The fade haircut is one of the 80s men hairstyles showcased a fusion of precision and individuality, making it an enduring symbol of the decade's fashion and self-expression.
Also Read
26 Stylish and Best Fade Haircuts for Black Men
6. Feathered 80s Men Hairstyles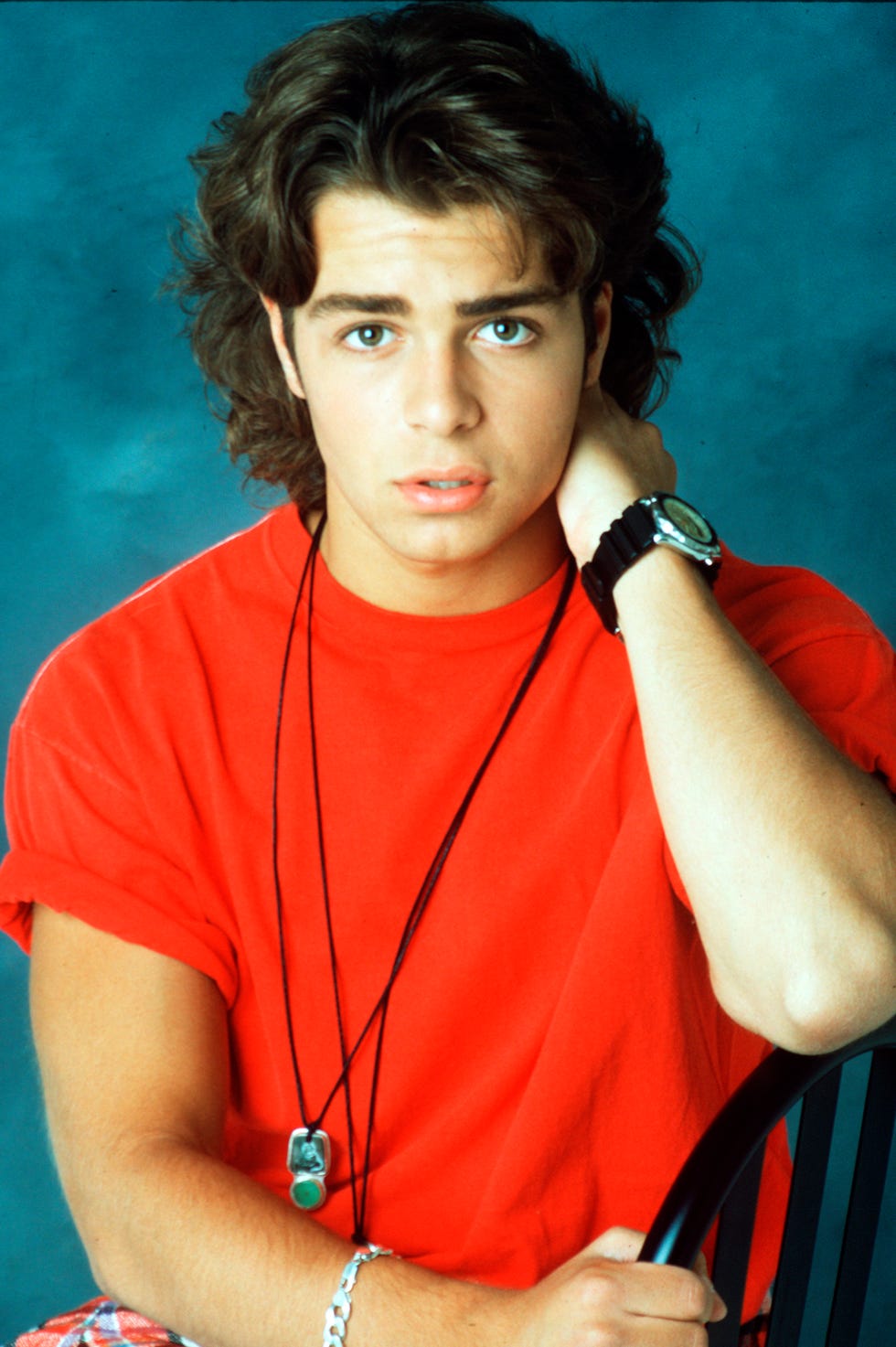 Image: Source
In the 1980s, feathered hairstyles for men gained popularity, influenced by the glam rock and pop culture. These styles featured long, layered locks that were expertly teased and feathered for a voluminous, windswept look. Iconic figures like David Bowie and Jon Bon Jovi epitomized the era's embrace of gender-neutral hair fashion.
7. Long Layered Mullet
Image: Source
Looking for more 80s men hairstyles? Check out this one. Long layered mullet hairstyles were emblematic of 1980s men's fashion. Combining business in the front with party in the back, this style featured a well-defined side part, with the top and sides maintaining a neat appearance, while the back cascaded into a rebellious, layered mullet, symbolizing the era's love for contrast and self-expression.
8. Long Shaggy
Image: Source
One of the standout 80s men hairstyles was the long shaggy haircut. This iconic look was all about embracing a wild and untamed appearance. It featured layered, flowing locks that exuded a rebellious, rock 'n' roll vibe, epitomizing the era's fashion and music trends.
9. Buzz Cut Hairstyles of Men in 80s
Image: Source
In the 1980s, the buzz cut was a popular men's hairstyle that represented a clean, low-maintenance look in stark contrast to the long, shaggy styles of the era. This haircut featured short, uniform hair cropped close to the scalp, reflecting a no-nonsense and utilitarian aesthetic that resonated with the times.
10. Mohawk As 80s Men Hairstyles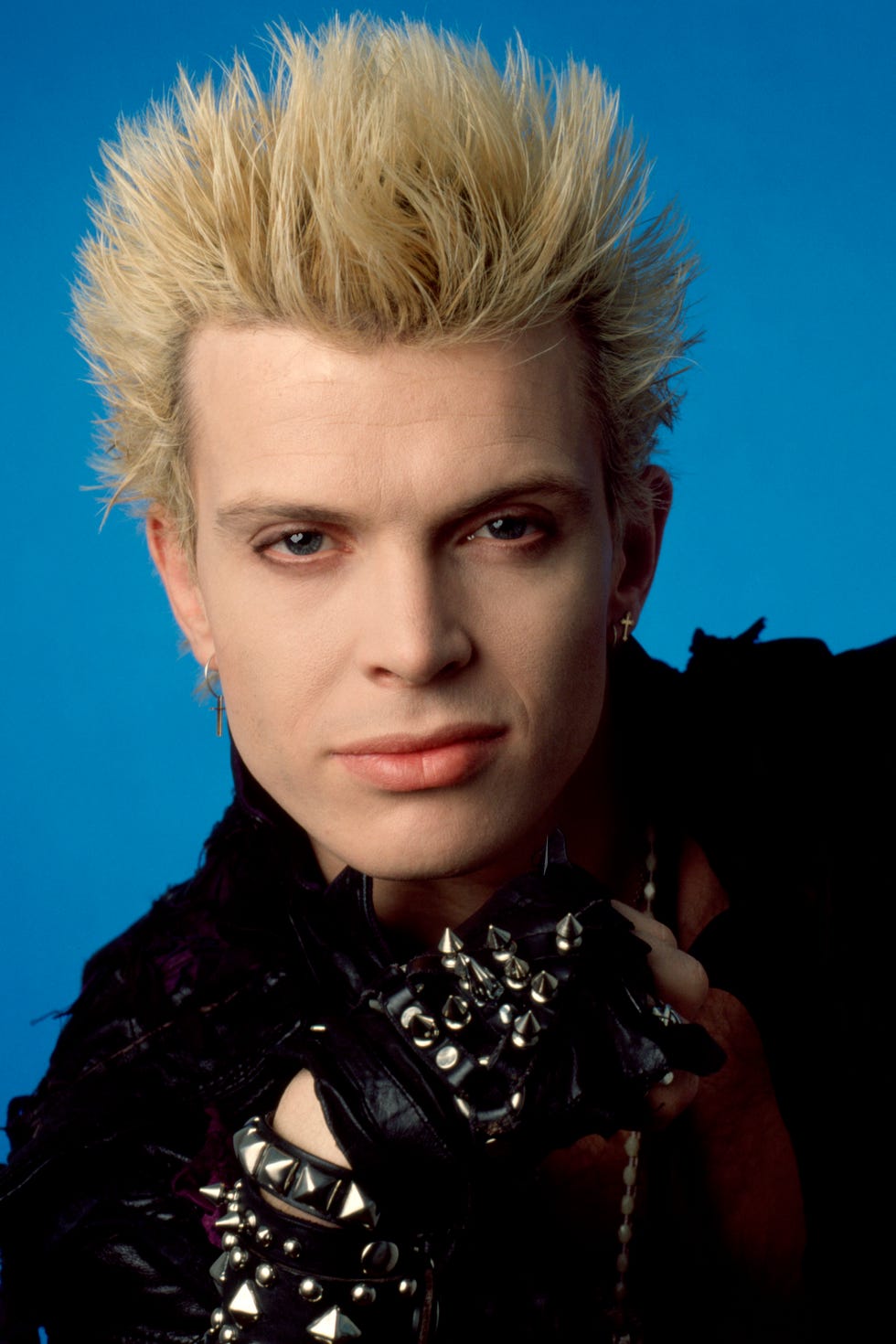 Image: Source
Mohawk hairstyles for men in the 1980s were a bold and edgy fashion statement. The classic 80s mohawk featured a shaved head on the sides with a narrow strip of long, upright hair running down the middle. Often, this central strip was styled into spikes using hair gel or hairspray, creating a rebellious and punk-inspired appearance. Mohawks were a symbol of individuality and non-conformity during this period.
11. 80s Men Hairstyles- Pompadour
Image: Source
The pompadour hairstyle experienced a resurgence among men. This classic look featured short sides and a voluminous, swept-back top. Hair was often styled with plenty of product to achieve height and hold. The 80s pompadour reflected a mix of retro elegance and rock 'n' roll flair, popularized by musicians and actors of the era.
12. Bubble Perm
Image: Source
the "bubble perm" haircut was a distinctive men's hairstyle characterized by tightly permed, curly hair. This style featured small, uniform curls that gave the hair a bouncy, voluminous look, resembling a series of "bubbles." It was a bold and fashionable choice during that era and was often sported by both men and women, contributing to the unique aesthetic of the 1980s.
---
The Bottom Line
---
80s men hairstyles were a diverse and eclectic mix that reflected the dynamic spirit of the era. From the rebellious long shaggy haircuts and Mohawks to the polished pompadours and bubble perms, the '80s offered a wide range of styles, each with its own unique character. These hairstyles were not just about fashion but also conveyed a sense of individuality and the vibrant cultural shifts of the time, leaving an indelible mark on the history of men's grooming and style.