A Man Bracelet is an excellent gift for the active man in your life. It shows your guy's masculine side and is made from strong stainless steel to withstand any challenges. It's also a great choice for the man who doesn't have time to wear a suit and is looking for a simple, stylish accessory. In this blog, we'll see different types of man bracelets, what they're composed of and when to wear them.
Types of Man Bracelets
---
1. Beaded Bracelets
---
Image: Source
Beaded man bracelets come in a variety of styles and materials. One of the most popular types is made from stone beads. These bracelets are waterproof and scratch-resistant and are perfect for everyday wear. Men can wear them in both formal and casual outfits. They also look great stacked with other bracelets.
Beaded man bracelets are great for all occasions. They are comfortable to wear and come in a variety of colors and materials. They're also available in adjustable sizes. Beaded man bracelets are becoming increasingly popular in recent years. They typically consist of multiple beads strung together by a stretch string. Be sure to use high-quality beads, which will ensure an elegant look. Also, consider layering different bracelets to give the look of different textures and colors.
A set of beaded bracelets is a great choice for a man who doesn't want to fuss about finding the perfect bracelet. A set will often include two bracelets that match. These two bracelets can be worn together or separately. You can also find pre-designed bracelet sets to purchase, which are designed to fit together.
---
2. Tiger's Eye
---
Image: Source
The Tiger's Eye on Man Bracelet is an elegant and masculine fashion accessory. The beaded bracelet features a string of tiger's eye beads and stainless steel clasps. Personalize your bracelet with a monogram, initial or important date for a unique touch. It is the perfect accessory to complete an everyday look.
The tiger's eye stone is associated with positive qualities, including drive, strength, courage, and fearlessness. It is also believed to increase yang energy, which is important to men. Tiger's eye bracelets also provide protection. Tiger's eye jewelry can be worn by both men and women.
Wearing a tiger's eye bracelet on the left wrist will bring good luck and motivation to the wearer. This stone is associated with the left side of the body, which is the side connected to healing and inner life. Wearing the bracelet on the left wrist will repel negative energies, and help you become more confident, self-reliant, and loving.
---
3. Lava Stone
---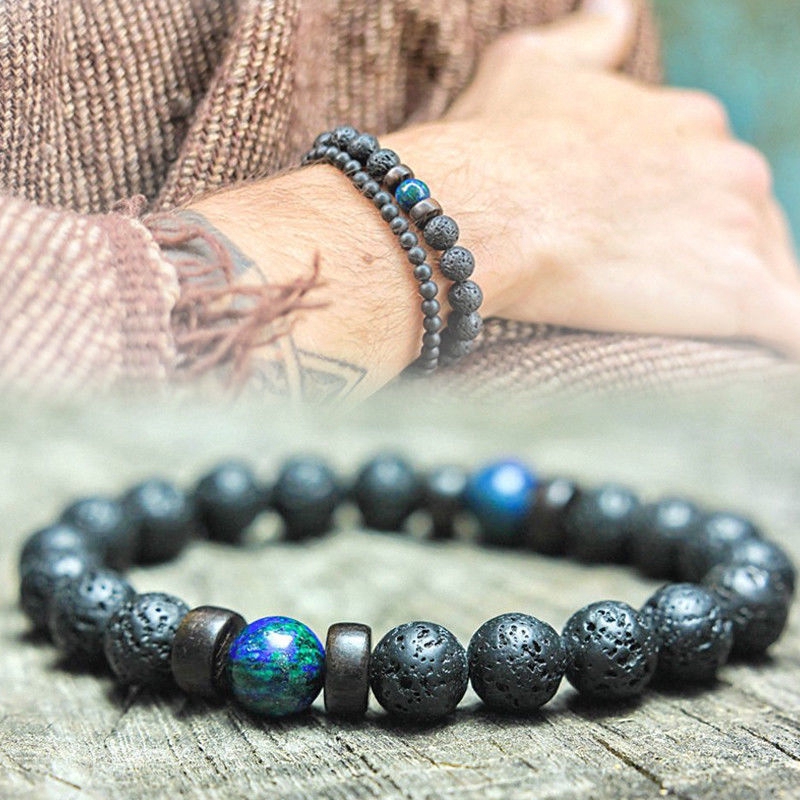 Image: Source
The Lava Stone is a symbol of strength, courage, and stability. It is also a protective stone, which helps the wearer keep his balance. The Lava Stone bracelet is strung on a strong black nylon string and has a sliding knot closure so that it can be adjusted to fit the wearer comfortably.
Lava stones are natural stones formed during volcanic eruptions, giving them a rough and sophisticated quality. These stones are set with the famous Tissuville hallmark, and the bracelet's clasp is made of gold or silver-plated steel. The bracelet comes with free worldwide delivery.
---
4. Wood
---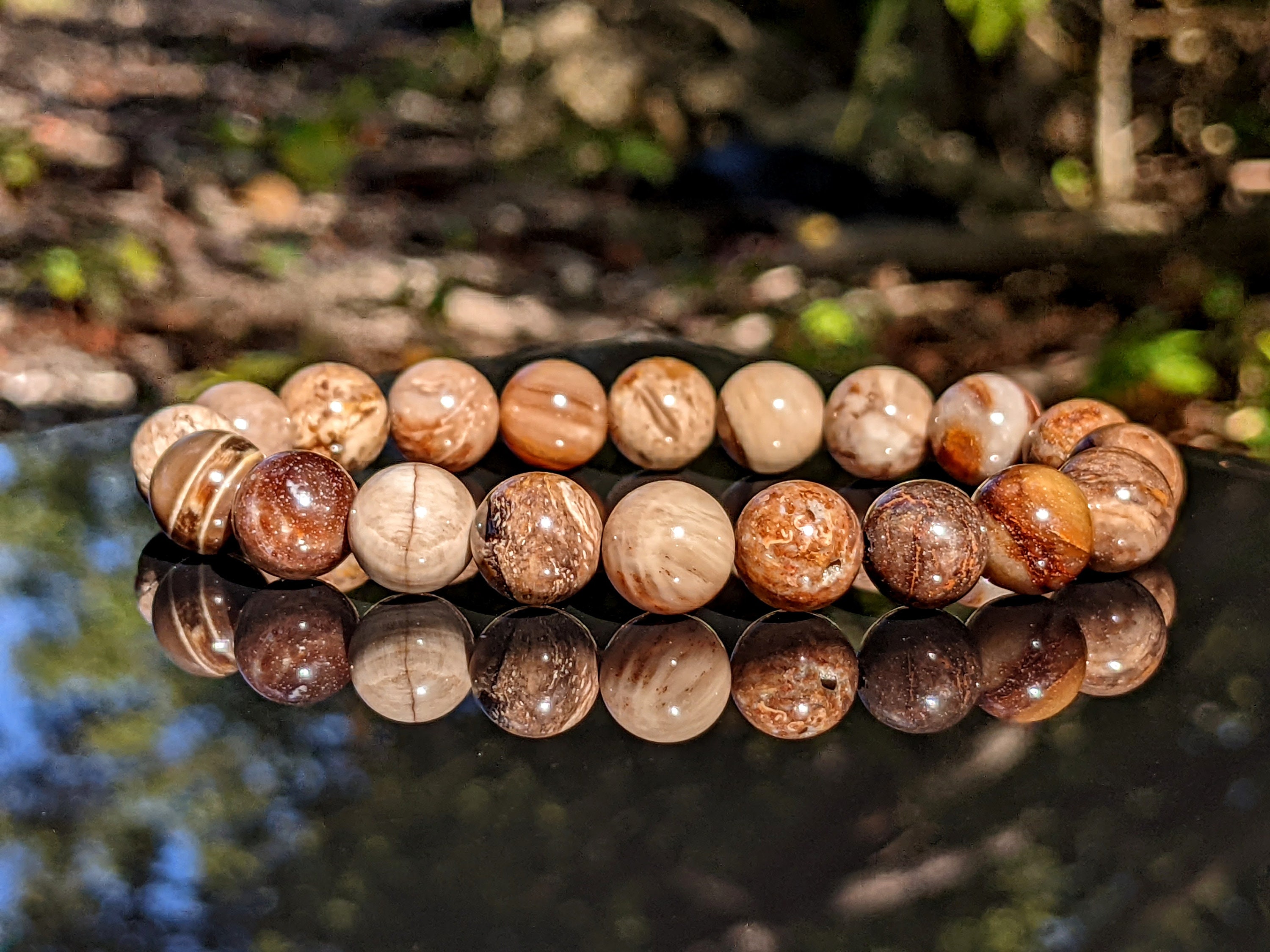 Image: Source
This is one of the common types of man bracelets.
If you're interested in wearing a piece of jewelry that's chic and elegant, a wood bracelet is a great choice. These pieces can be customized to have different designs and colors, which can make them versatile accessories. If you're interested in buying one, you should first find out if it fits with your watch, because some wood bracelets may scratch the watch.
Men's wooden bracelets also make for great essential oil diffusers. The wood will absorb the fragrance, which can last for a long time. This allows you to enjoy the aroma of your favorite essential oils while wearing the bracelet. Don't be afraid to mix different scents in your wooden man bracelet to create your own unique scent.
---
5. Paracord
---
Image: Source
A Paracord man bracelet can come in many different styles, colors, and sizes. There are several benefits to wearing a paracord. One of them is that it's fun to wear. The other is that it's very practical, too. Some bracelets come with survival tools, such as a fire starter and a whistle. Some of them even come with a knife. The knife has a 1.3-inch blade that can be used to cut and slash survival items. Other benefits include a liquid-filled compass and a 110-dB whistle.
Paracord bracelets are very flexible, making them easy to put on and take off. They can also serve as temporary leashes for lost dogs. Some even feature an American flag, which makes them great for Memorial Day gifts.